Eranova participates to 2020 Maddy Keynote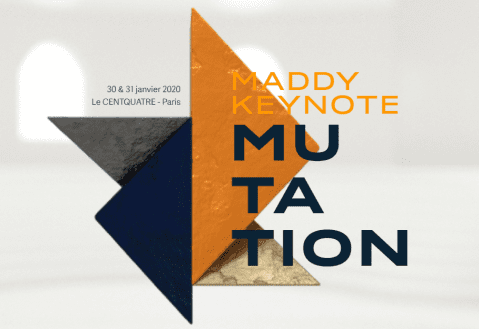 innovation inspiration France
On January 30 and 31, Total Développement Régional took part in the Maddy Keynote at the CentQuatre in Paris. During these two days, the Maddy Keynote brought together more than 10,000 visitors (entrepreneurs, investors, decision-makers, the media, etc.) to discuss changes in the fields of Living and Territories.
Isabelle Patrier, Director of Total Regional Development, led the learning course "Start-up and SMEs, boost your growth with the support of Total Regional Development". In order to present the development aid for young companies proposed by TDR, we were invited to present Eranova, through Philippe Michon.
As a reminder, will start in the first half of 2020 the construction of an industrial demonstrator for the culture of macro-algae stranding and then the extraction of an "algal extract" enriched with starch for the production of bioplastic resins.
This demonstrator will be based in the port area of Marseille Fos in Port-Saint-Louis-du-Rhône in the Provence Alpes Côte d'Azur Region.
Find here more information on the industrial demonstrator.
Total Regional Development is supporting our project with a €200,000 grant.